In these metro areas, housing prices are rising, and homes with a 'for sale' sign are getting snatched up in no time, according to Realtor.com.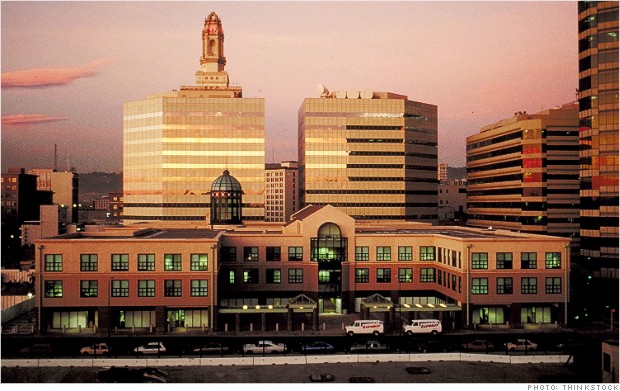 Median listing price: $419,000
Average days on market: 14
When homes are put up for sale in Oakland, they don't last long. In February, houses were on the market for an average of just two weeks before they were sold, according to Realtor.com.
As a result, they often attract multiple offers and sell for more than the asking price, according to Leslie Appleton-Young, chief economist for the California Association of Realtors.
Related: 10 great foreclosure deals
The housing supply is tight, thanks to real estate investors who make up about 20% of Oakland's market. These days, most investors keep the homes and rent them out, rather than fixing them up and trying to resell like they used to. "Investors don't flip anymore," Appleton-Young said.
Despite the competition for homes, prices are still down more than a third from their mid-2006 peak.
Source: Realtor.com Realtor.com bases its rankings on median
listings
prices, supplies of homes for sale, and days to sell new listing. Housing markets include the entire metro areas.
By Les Christie
@CNNMoney
– Last updated March 14 2013 06:22 AM ET