Date:April 19, 2013|Category:Tips & Advice|Author:BobVila.com
By Frances Bailey
Looking for a way to liven up a drab set of stairs? You might want to pick up some paint.
Make a statement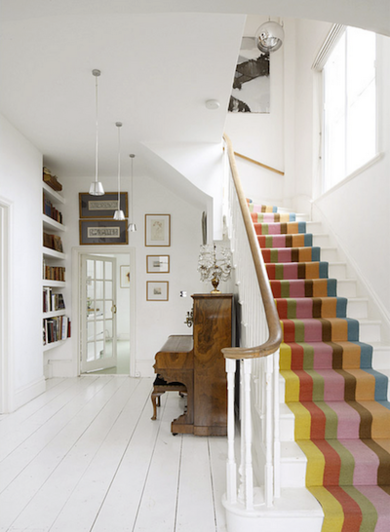 Source: livelikeyou.com
A staircase does more than connect the floors in your home — it provides you with a prime place to show off your sense of style. If you're looking to add personality and pizzazz in a way that will be unmissable to anyone who walks through your front door, check out these inspiring designs that prove the power of paint.
Stick up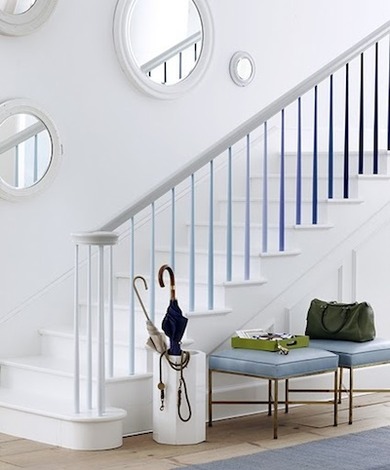 Source: Martha Stewart
We all know it's possible to paint treads and risers, but have you ever thought about adding color to spindles? Follow the example here and beautify your balusters by painting them in graduating tones. The key is sticking to a single hue so that it still looks grown-up.
Orange crush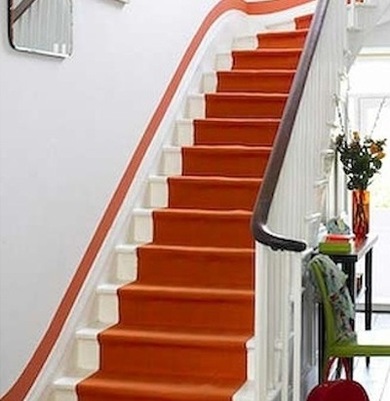 Source: Fabulousonabudget.com
Want to give the illusion of a rug without actually having to buy one? Paint a "runner" in a favorite color like orange and for an additional accent, paint a stripe above the baseboard to lead the way up.
Take a number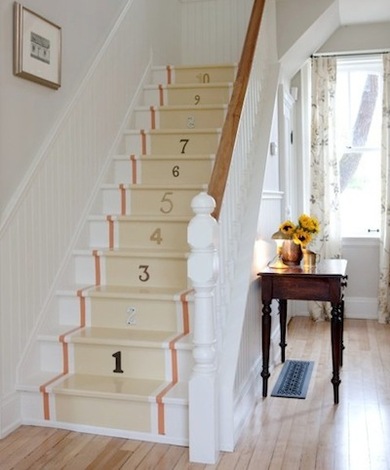 Source: Stacey Brandford
Why stop at color? These stairs are painted in a soft yellow with a burnt-orange border, then each is highlighted with a number. You can do the same with a couple cans of paint and differently sized stencils meant for house numbers.
Perfectly patterned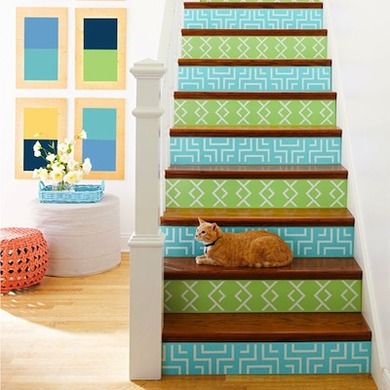 Source: Lowes Creative Ideas
This look was created by alternating two paint colors and two stencil patterns. The result is a budget-friendly, luxe mosaic-style creation. Even one stencil and one color would make a dramatic impression.
Rainbow effect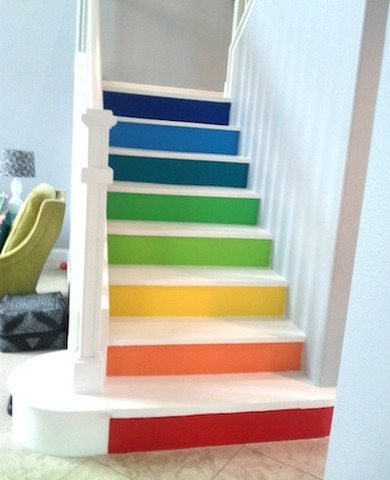 Source: bfardesign.wordpress.com
Love color? Want to make a big change? These stylish steps are what you might get if you combine smart color choices with only a few hours spent painting.
All aboard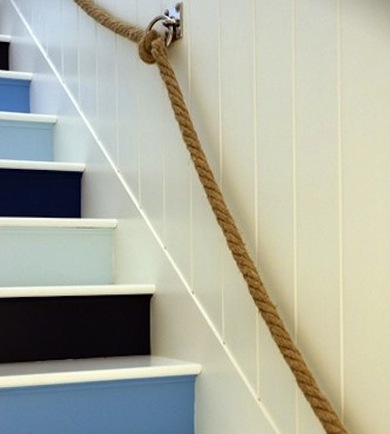 Source: Jonathan Adler
With risers painted in different shades of blue and a rope used in place of a wood handrail, a fun nautical-theme design like this one is easily within reach, even for beginning DIYers. No serious talent needed! Just paint, rope and time.
Nice neutrals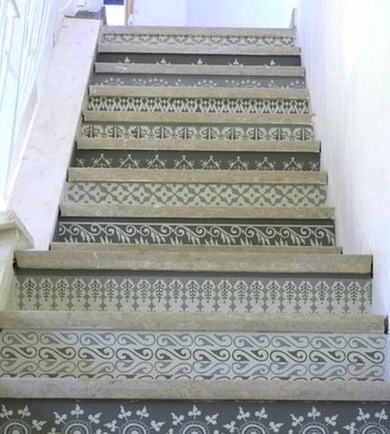 Source: Apartment Therapy
If you want to jazz up your stairs but aren't big on color, keep it simple with a neutral palette. You can played it up as much as you like using patterns, creating a layered — even opulent — design.
Words work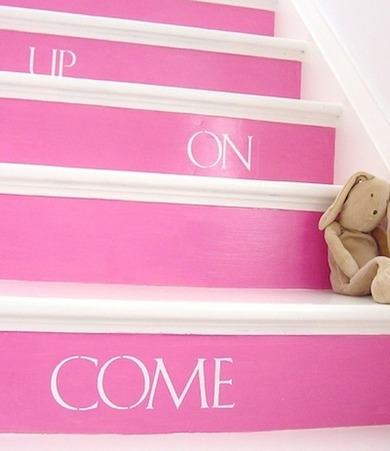 Source: katiebrownhomeworkshop.com
Consider your steps an open book! Write a favorite saying, a cheerful greeting or a memorable quote on the risers. Be silly or witty — or just plain welcoming, like this "come-on-up" treatment.
Green rules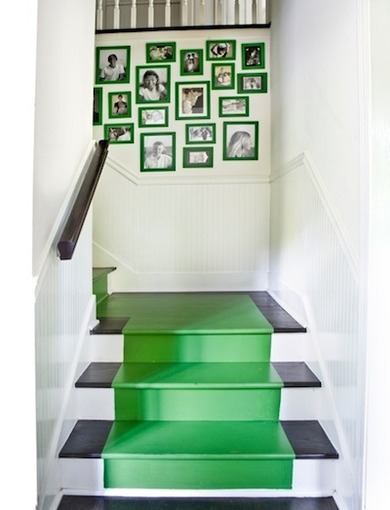 Source: melanieturnerinteriors.com
Here's an easy way to get emerald green, Pantone's Color of the Year, into your life! Paint the color on your stairs, then repeat it in picture frames hung, for the most striking effect, on a white-painted wall.
Related:
Bob Vila is the home improvement expert widely known as host of TV's This Old House, Bob Vila's Home Again, and Bob Vila. Today, Bob continues his mission to help people upgrade their homes and improve their lives with advice online at BobVila.com. His video-rich site offers a full range of fresh, authoritative content – practical tips, inspirational ideas, and more than 1,000 videos from Bob Vila television.
Note: The views and opinions expressed in this article are those of the author and do not necessarily reflect the opinion or position of Zillow.