Date:April 18, 2013|Category:Tips & Advice|Author:Erika Riggs
For thousands of years humans relied on natural roofs — made from sod, mud or straw — to keep their homes cool in the summer and warm in the winter. Today, "living roofs," the next generation of those earlier thatched roofs, are slowly sprouting up throughout the U.S., primarily in cities where green space is limited and the benefits are more substantial.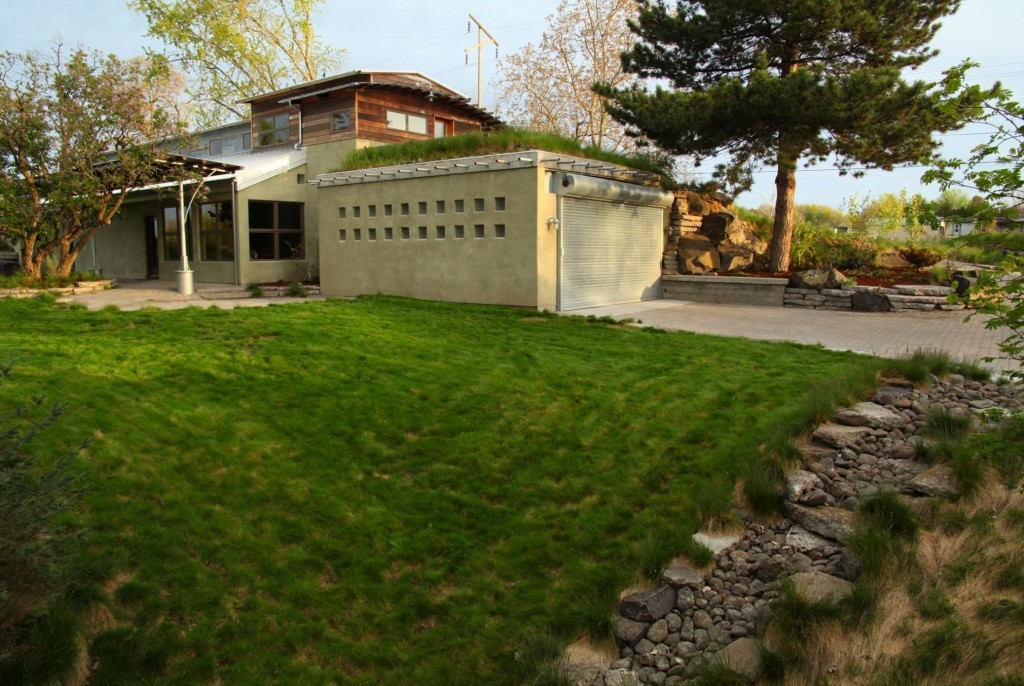 This recently sold home in Walla Walla, WA features a living roof.
Alternatively called green roofs or vegetated roofs, living roofs are exactly as they sound: roofs that contain plants and a growing medium (special soil mix) rather than shingles, brick or asphalt. Living roofs can vary — from a lower-maintenance roof with drought-resistant plants or pre-planted modules to a roof set up to grow full grasses or gardens.
Benefits of green roofs
Living roofs' benefits are primarily environmental, especially in larger cities: The roofs can absorb water runoff, reduce the heat emitted by buildings, keep buildings cooler and offset carbon emissions.
In New York, green roofs have been particularly embraced.
"From an environmental standpoint, NYC has significant stormwater problems, so creating more permeable space is a positive,"  said Chris Brunner of New York Green Roofs. "Heat island issues [where urban areas have higher temperatures than surrounding areas] are enormous in NYC, and it also helps mitigate that."
New York City also needs solutions to manage water runoff. Each year, more than 27 billion gallons of untreated sewage enters the New York Harbor alone when stormwater runoff floods city sewers. The appeal of green roofs even led New York City Mayor Michael Bloomberg to previously offer one-time property tax abatements for owners who installed green roofs.
And of course, adding green to the Big Apple's concrete jungle is also appealing.
"In New York City there's not a lot of real estate left on the market, and it's good if you can start capitalizing on the tens of thousands of rooftop space available, [something] that makes it so people can interact with a new sort of environment," Brunner said.
Cost and maintenance
By far the biggest drawback of a living roof is the cost. According to the Environmental Protection Agency, costs start at $10 per square foot for simpler extensive roofing and go up to $25 per square foot. But most homes are not prepped for a living roof, and redoing the structure can drive up the cost even further.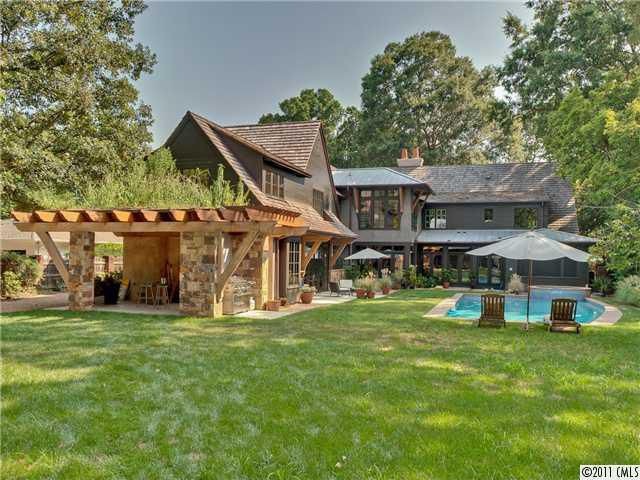 Different plants, such as the ones on this Charlotte, NC home's roof, require varying amounts of maintenance.
"If it [a building] wasn't constructed with that purpose in mind, it would have to be checked out by a structural engineer," said Damon Shelton, one of the founders of Element Smart Roofing in Seattle. "Most homes older than five years aren't equipped to handle that kind of load."
Shelton's company installs roofs made of pre-planted modules that layer over a membrane and slipcover. As far as living roofs go, those don't require a lot of maintenance.
"It's set up so you don't have to be an expert gardener to have a life roof," Shelton said. "A lot of people shy away from the roof because of maintenance. You wonder, will these roofs live?"
The maintenance is ultimately design dependent, Brunner says. "There's a difference between low-maintenance roofs and ones designed to be more intensive."
Building trend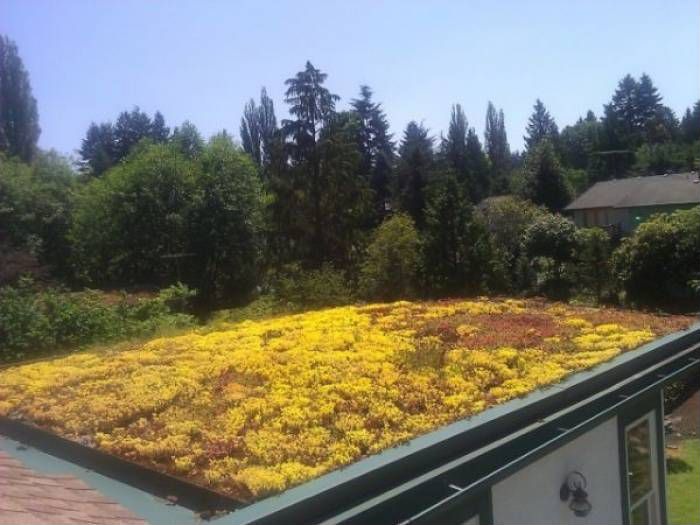 This Seattle residence has a green roof just on its garden shed.
Ultimately, the green roof movement is in its infancy, Brunner and Shelton say.
"They've been doing green roofing and solar roofing in Germany," Shelton said. "Seventy percent of their country has converted, but they're way ahead of everyone else."
Brunner hopes that as the movement grows, the technology will improve and costs will go down.
"The cost is going down, I can say that for being in the business for almost 7 years," he said. "Supply lines are getting better, availability is getting better and competition is getting better. Green roofs are a great solution. It's a fantastic technology, and it works very well."
Related: